In the world of commercial interior design, every element plays a significant role in creating the right ambiance and impression. Among these elements, wall art holds a unique place. Commercial wall art solutions have become a popular choice for businesses looking to enhance their workspace's aesthetic appeal and functionality. In this article, we will explore the world of commercial wall art and how it can transform your space into a work of art.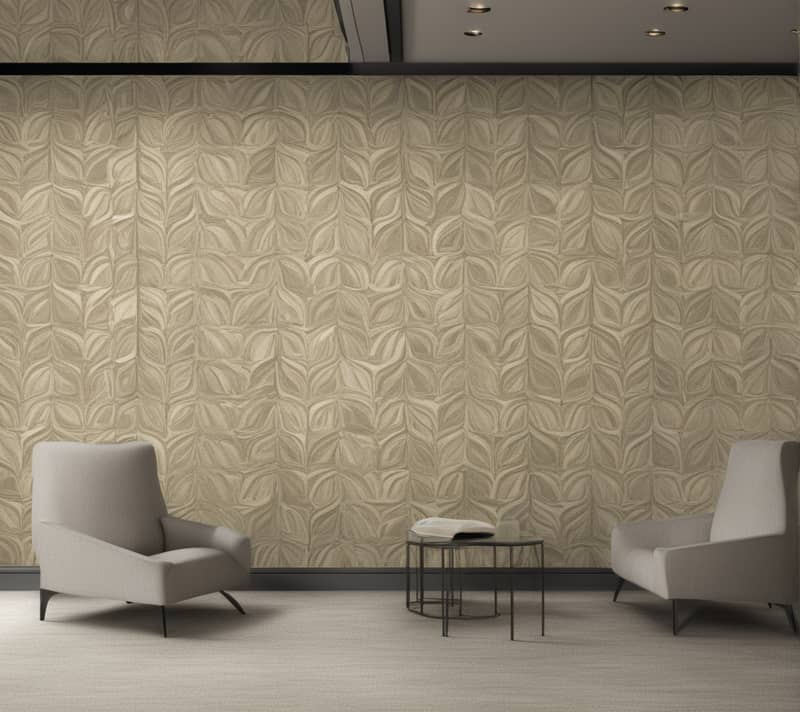 The Importance of Commercial Wall Art
Your workspace is a reflection of your brand identity and culture. Commercial wall art is not just about decorating walls; it's a strategic tool that can elevate your workspace to a whole new level. Aesthetically pleasing and thoughtfully chosen art can boost employee morale, impress clients, and create a memorable first impression.
Types of Commercial Wall Art
Canvas Art
Canvas art is a timeless choice for commercial spaces. It offers versatility, allowing you to select from a wide range of styles, from classic to contemporary. It can be customized to showcase your brand's colors and values.
Metal Art
Metal art is known for its durability and unique texture. It can add a touch of modernity and sophistication to your space. Metal art pieces can be large and impactful, making a statement in your workspace.
Acrylic Art
Acrylic art is all about transparency and vibrancy. It's perfect for creating a fresh and open atmosphere. The play of light on acrylic surfaces can be mesmerizing.
Choosing the Right Artwork for Your Space
When selecting commercial wall art, several considerations come into play.
Consider the Setting
The nature of your business and the setting of your workspace are critical. Different art styles are suitable for different environments. For example, a law firm might opt for classic canvas art, while a tech startup may prefer contemporary metal art.
Reflect Your Brand
Your wall art should reflect your brand's identity, values, and mission. It's an opportunity to convey a message to both employees and clients.
Size and Placement
Consider the size and placement of the artwork. Large pieces can be the centerpiece of a room, while smaller pieces can be used to complement the overall design.
Customization Options
One of the unique aspects of commercial wall art is the level of customization it offers. You can work with artists to create art pieces tailored to your specific needs, ensuring that they align perfectly with your brand.
Benefits of Custom Commercial Wall Art
Custom art allows you to have a unique and exclusive design that sets your workspace apart. It can reinforce your brand's image and culture, making it a memorable experience for anyone who steps through your doors.
Budget Considerations
Budget is a crucial factor in any business decision. Commercial wall art solutions come in various price ranges. The cost depends on the type of art, size, and customization. It's essential to find the right balance between quality and budget.
Working with Professional Artists
Collaborating with professional artists ensures that your vision is transformed into reality. These artists can offer insights, recommendations, and expertise to create the perfect art pieces for your space.
The Process of Acquiring Commercial Wall Art
The process involves consultation, design, creation, and installation. It's essential to have a clear plan and timeline to ensure a smooth journey from concept to finished product.
Installation and Maintenance
Installing wall art should be done by professionals to guarantee safety and longevity. Regular maintenance is also essential to preserve the art's beauty.
Art Leasing for Businesses
Art leasing is an option for businesses that want to regularly update their artwork. It provides flexibility and ensures a constantly refreshed environment.
Case Studies
Explore real-world examples of businesses that have successfully used commercial wall art to enhance their spaces and brand.
Trends in Commercial Wall Art
Discover the latest trends in commercial wall art, from minimalist designs to digital art installations.
Conclusion
Incorporating commercial wall art into your workspace is not just about aesthetics; it's a strategic decision that can elevate your brand, create a positive atmosphere, and leave a lasting impression on visitors and employees. Embrace the power of art to transform your space into a work of art.
FAQs
What are the benefits of custom commercial wall art?
How do I choose the right size and placement for wall art in my office?
What is the typical process for acquiring commercial wall art?
Is art leasing a cost-effective solution for businesses?
What are the current trends in commercial wall art?